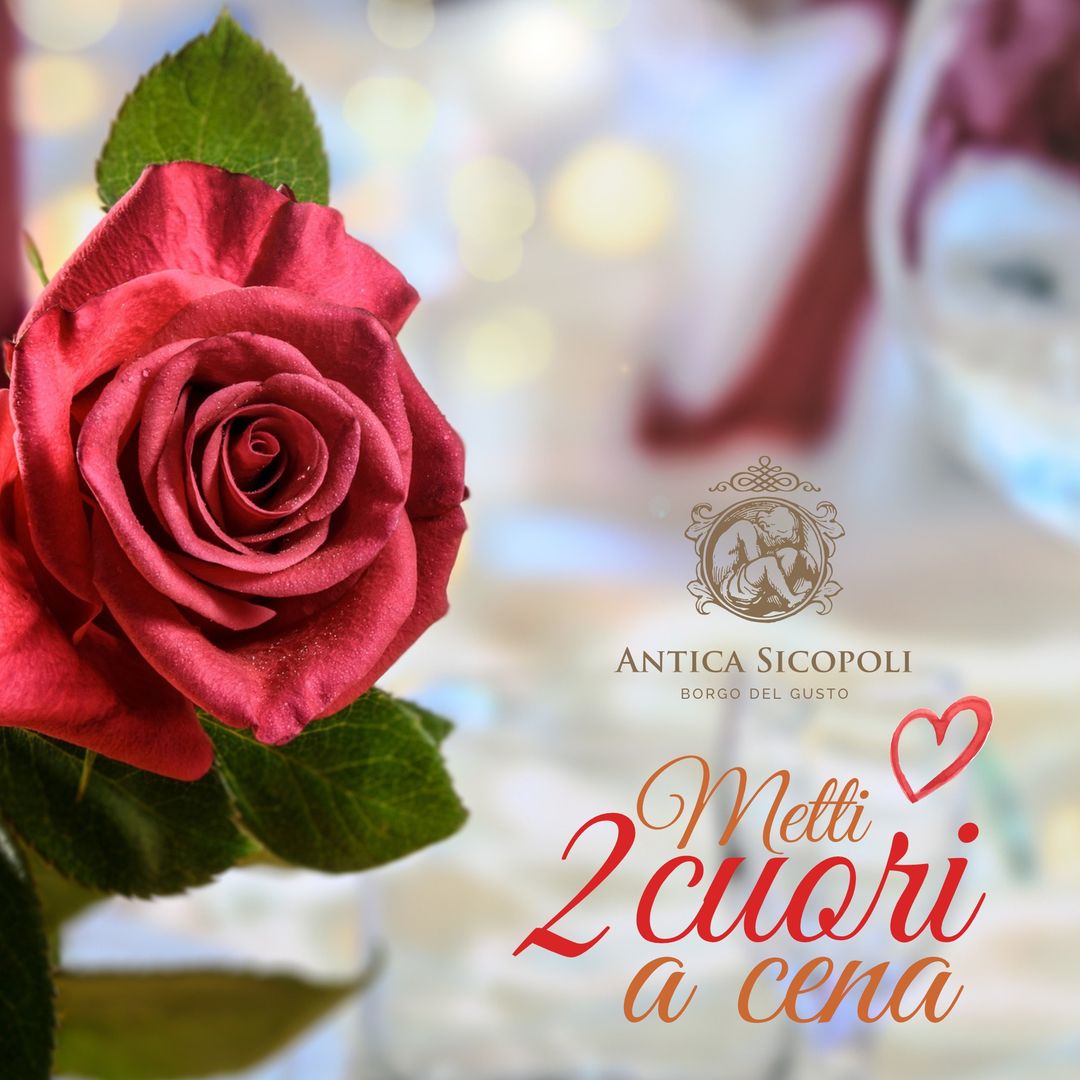 Valentine's Day is approaching. Antica Sicopoli invites you to celebrate love with a romantic evening to enjoy memories together and toast looking into each other's eyes.
A perfect atmosphere to declare and renew your love.
Choose your dining experience: RistoGourmet, with a seafood menu created for the occasion by our chef, or PizzaExperience pampered amidst the notes of live melody.
Why miss a magnificent evening? Reserve your table.