How to enjoy your Pizzaexperience?
Bite from the ledge to experience the taste of fluffiness;
Be enveloped by the fragrance that evokes the smell of bread from the past;
Discover the authenticity of its flavor given by the fragrance of its dough and the freshness of its ingredients;
enjoy the lightness that will leave you satisfied in taste but wanting to eat another one.
From an exciting journey of experimentation comes the pizza Antica Sicopoli. Pizza to be eaten with the five senses to enjoy its crispy fluffiness.
"An emotion that comes from biting the ledge."
Antica Sicopoli pizza, fits into a refined culinary reality, where the art of the stove is integrated with that of the wood-fired oven, and where the smells and flavors recall those of the past.
"Not the usual pizzella," as Totò used to say, "but La Pizza."
The bakery becomes a place for experimentation and creativity every day. Several doughs were created and processes applied to arrive at the product we offer today….
"A taste that is always reborn unique and the same."
Our pizza is the end product of a long and delicate process carried out through different stages of intervention: from the dough, which respects the physiological times of maturation and leavening, to the processing, preservation and baking techniques that follow appropriately studied and tested principles, to the preparation with fresh, high-quality ingredients. The main ingredient in our dough is sourdough, which, combined with Pasini Mill flours, guarantees a unique flavor and a soft dough, free of any trace of chewiness.
Day after day we preserve and renew our Mother Dough, the only one capable of giving our pizzas the fragrance, fluffiness, lightness and unique taste that are the unmistakable signature of Antica Sicopoli pizza.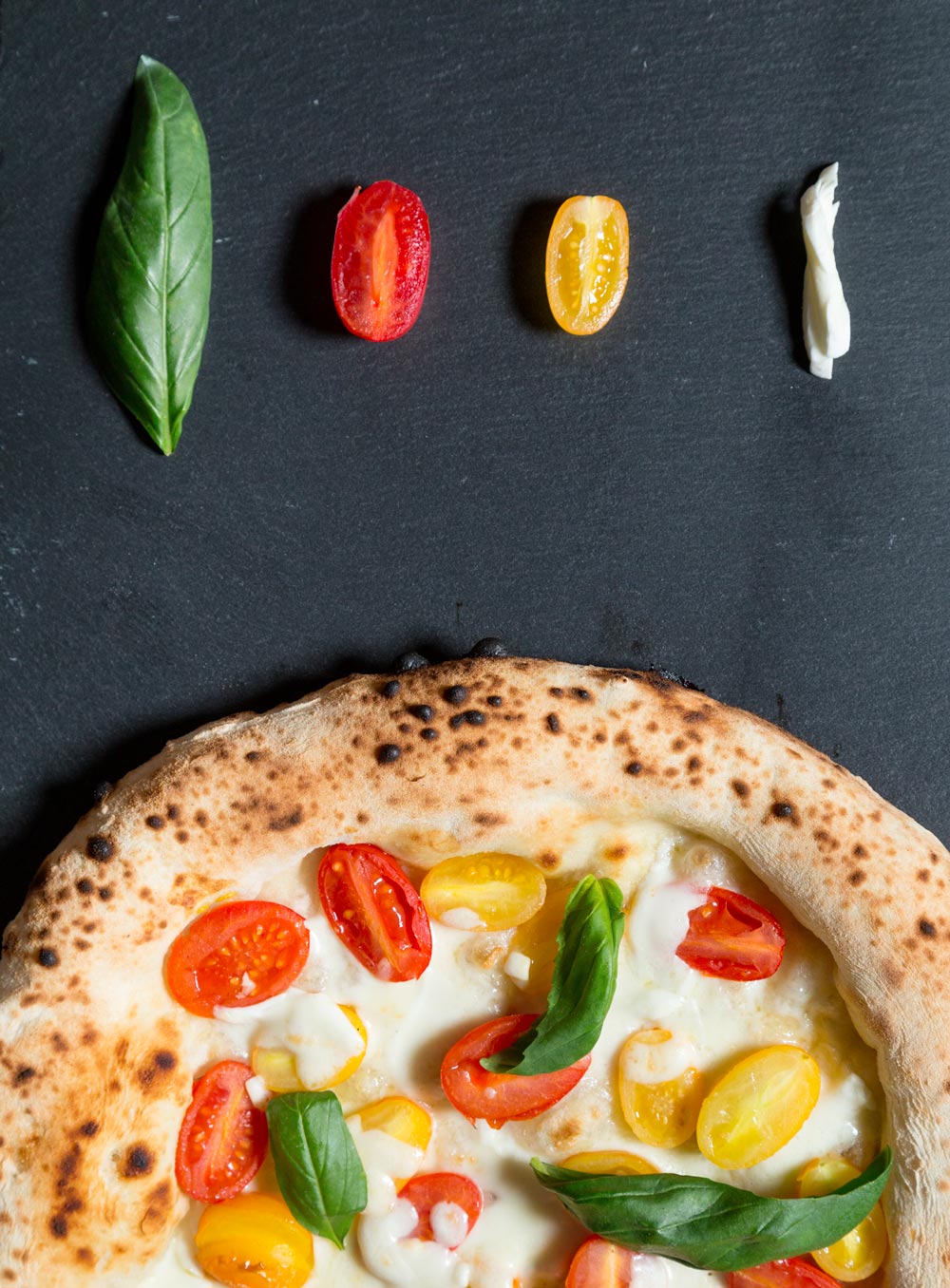 REQUEST AN APPOINTMENT
Fill out the form, and we will be happy to answer your questions.